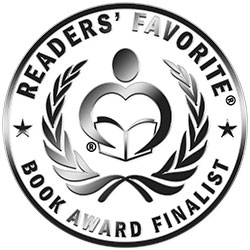 Reviewed by Emma Megan for Readers' Favorite
Chemistry Lessons by Jae is a light lesbian contemporary romance novel about two women who can't decide what they truly are: best friends or lovers. Regan Romano, an amazing chemistry teacher, and Kylie Wells, a great cafeteria worker, have been best friends since kindergarten; therefore, they know everything about each other, except one little thing. Everyone who knows them thinks they're a couple. But Regan and Ky insist they're not. One day, one of their friends gives them the idea to go on a date to see if there's something more between them. Thus, they conduct a little experiment that hopefully will prove that there's no chemistry between them. But, do they agree with this chemistry experiment to prove something to their friends or themselves? What's keeping them from taking their relationship to the next level?

Chemistry Lessons by Jae is a charming and sexy friends-to-lovers lesbian romance. Jae built her characters and the romance between them quite well. You can't help but fall in love with this book and also roll your eyes quite frequently at Regan and Ky's unwillingness to admit what they truly feel for one another. Jae is a skillful writer who crafted an electrifying story with lovable characters, smooth dialog, and a love for good food and t-shirts with clever jokes that capture the beauty of true love. Chemistry Lessons by Jae is a dose of hope for those who are afraid to take risks in their relationship, to express their feelings. This slow-burn romance is quite funny and sexy, and it's a perfect combination of the most-wanted ingredients in a relationship: friendship, romance, love, and sex.