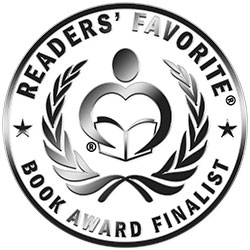 Reviewed by Michelle Stanley for Readers' Favorite
Christmas 'Lilly' is a cute little fiction tale for small kids by Kathy Johnson. Lilly is excited because it is the festive season in Starlette town and she cannot wait to unwrap her presents. The animals are a big part of the festivities. Fraidy Cat is posing as "Mrs. Claws," and Blossom the Cow, dressed as a reindeer, wants everyone to have a "Moo'rry Christmas." She even gave Lilly an advent "cow'lender" for a gift. Lilly likes to "cele'bake" with fruitcake and milk, and is a big fan of gingerbread cookies. The only thing that ruins the festive spirit is having "Eva'nezer Scrooge" around. Eva hates Christmas and would do anything to have "NO'tivity seen", so she gets coal in her stocking, but "Eva'nezer" isn't going to stop Lilly from having a good time.

Christmas 'Lilly' is "cow'nting" down the days to Christmas, and Kathy Johnson has a good imagination that brings these characters to life on each of the festive days in her fun book. Her writing content combines with lovely pictures to tell the story (piction), and she has the adorable animals interact with clever remarks that are so much "pun." Puns play a major part in the author's book, and reading the content shows how creative she can be. You will meet wonderful characters, and learn why Frosty the Snowman had a meltdown. Kathy Johnson writes humorously and although her book Christmas 'Lilly' is extremely short, it's nicely written and is sure to delight young readers.