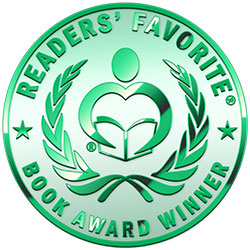 Reviewed by A. L. Peevey for Readers' Favorite
Angie Martin's Chrysalis is a carefully interwoven story of the supernatural taking place in a very ordinary little town called Nowhere, Kansas. It is told mainly from the point of view of local sheriff Peter Holbrook, who does have some youthful connection to the extraordinary, provided to the reader via a flashback in which butterflies appear to calm his fear of the Gray, a yearly weather phenomenon of rain, thunder, and lightning. The predictable yet almost comfortable monotony of Sheriff Holbrook's daily routine and that of the town is disturbed by the single-car crash of a young woman, Kaylen. Her extensive tattoos stand out in conservative Nowhere, yet their significance holds the key to saving the town and its inhabitants from enslavement and destruction by demons!

This book is reminiscent of a popular, long running television series, Supernatural, whose protagonists also have roots in Kansas, but while that series contains some humor of the everyday sort, Martin's Chrysalis takes itself seriously. It portrays the battle against demonic possession in a plausible way, yet without overwhelming the reader's senses with the overly graphic violence or sex typical of such novels. I liked Peter Holbrook and his self-imposed unrequited love for Hannah, a waitress at a popular café. I found the plight of Kaylen, whose mission to fight not only the demons extant in the world but the one within her as well, to be particularly heroic and selfless. The fact that she really does not have much choice in the matter makes her role in the story particularly poignant. This very human tale of the supernatural is well-written and worth the reader's time.