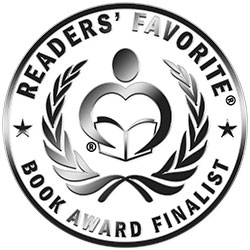 Reviewed by Caitlin Lyle Farley for Readers' Favorite
Jaw-dropping plot twists combine with thoughtful themes to produce an unforgettable read in Ted Neill's debut novel, City on a Hill. Religious war turned the world to nuclear dust and desert. The remnants of humanity live in the walled cities of Lysander and Fortinbras. Religion is illegal, a form of insanity, and the root of division and discord. Lindsey and Sabrina have been friends since Sabrina beat up a girl bullying Lindsey on the playground. Now women, Lindsey hopes to study art while Sabrina pursues a career in law enforcement. As part of a routine investigation, Sabrina and her supervisor discover religious pendants in a workshop. Following their only surviving suspect leads Sabrina to an abandoned warehouse filled with cultists, Lindsey among them. Torn between her best friend and her duty, Sabrina is forced onto a path where terrible secrets will shake the foundations of everything she knows.

City on a Hill is a fast-paced read that tackles potentially volatile subject matter in a manner that's both thoughtful and impartial. While the themes provide much for the reader to contemplate in terms of both religious and atheist zealotry, there's also plenty of exciting action scenes. This provides a good balance to the narrative. The relationship between Lindsey and Sabrina is as complex as you'd expect from two people with such differing personalities. I loved that Neill kept a tight focus on Lindsey and Sabrina's friendship, even though there were various opportunities to develop romance between these women and the men in their lives. The plot twists in City on a Hill caught me off guard more than once. Just when you think you understand the bigger picture, Ted Neill peels back the layers to reveal shocking facts that force the reader to reexamine everything.