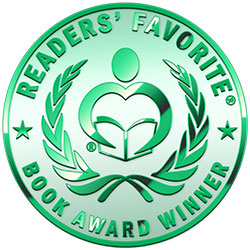 Reviewed by Charles Remington for Readers' Favorite
Cognition is a high-powered political thriller centered around the concept of DNA manipulation, or germline engineering as it is also known - the ability to edit the DNA strands of an embryo to remove any undesirable traits and to improve or add the more desirable attributes such as looks, build, health and intelligence. Author Jacques St-Malo uses a broad sweep, employing a number of canvases to present his chronicle. These range from the US and Chinese presidential offices, along with their respective secret services, to Middle East terrorist organizations, companies involved in the business of germline engineering and some of the innocent individuals caught up in the increasingly violent struggle for control of the industry.

Among the various scenarios, three characters hold prominence and carry the story along, adding a touch of humanity and perspective to a highly technical concept. Ethan is a boy smuggled out of his country during a bloody coup who is hunted because of his lineage; Valerie Taylor is the daughter of a billionaire tycoon involved in the germline engineering industry; Connor Dashaw is a normal Joe from the rough end of Chicago who becomes embroiled in the resulting political upheavals. Their stories weave an intricate thread through the narrative adding thrills, intrigue, excitement and a touch of romance to the storyline.

Cognition is a masterly tale which uses the emerging science of germline engineering as its base, examining the possible repercussions and outcomes. The narrative displays Jacques St-Malo's skill as an author and the depth of his knowledge on the subject he has chosen. The characters are well drawn, solid and believable, the locations beautifully described and the technicalities clearly explained. The storyline, although weighted with technical points and observations at times, manages to move along at a brisk pace. Cognition is an impressive piece of work. I do not hesitate to recommend it either as a thriller or to anyone wanting to look more deeply into the implications of this fascinating, but worrying, technology.