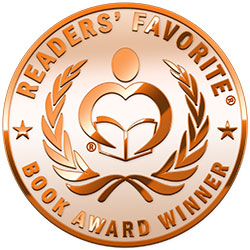 Reviewed by Jack Magnus for Readers' Favorite
Cold Betrayal is a novel of suspense written by A.J. McCarthy. Quebec in the dead of winter was something even the Quebecois had some difficulties with at times. For Tori, a Florida native, her two-week stay had made her seriously question her judgment in even having made the trip. This was especially the case now, as she fingered the swelling bump on her forehead and noted the sticky blood it left on her fingers. Tori had never dreamed the soft white snow could become such an implacable force when her car skidded into it. After trying to reverse out of the snow bank, she decided that her best option was to travel by foot. She couldn't stay on the roads as they would be looking for her, and the next time they got their hands on her would probably mean her death.

A.J. McCarthy's novel of suspense, Cold Betrayal, is a taut, action-packed story about a young woman who risks her life trying one more time to get through to the drug lord she'd driven north to see. McCarthy's characters are unique and credible, especially Ben, the rugged cabin owner who dives into an ice-covered pond to save Tori from drowning, and his German Shepherd dog, Riley. I also loved getting to know Quebec through the eyes of Mario, who introduces Tori to the delights and culture of Quebec in winter. McCarthy's plot is fast paced and exciting, and her writing style fits this thriller novel to a T. Cold Betrayal is highly recommended.