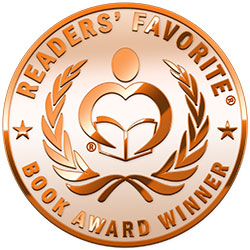 Reviewed by A. L. Peevey for Readers' Favorite
A story about the magical possibilities of the holidays, Coming Home by Jane Suen brings together five people connected by the common thread of living in a closely knit town. But, Connor Norton is the catalyst for the events in the story. Despite his successful career, Connor Norton is struggling. Four months earlier, his mother passed away in the little town he grew up in, and all he has had for consolation is her cat, Tom, and Mary Ann, the local florist. After her funeral, he returns to the city where he works with Tom and the intention of staying in touch with Mary Ann, who awaits his call, hoping for some romance. But, can Connor come to grips with his grief, and is he too late to tell Mary Ann about his feelings for her?

Coming Home by Jane Suen reads almost like the script of a beloved holiday movie. With a natural talent for storytelling, the author has penned a tale that makes readers believe in the whimsical power of Christmas to bring about miracles in people's lives. We crave a happy ending, even though we know that life is not perfect and, quite often, is messy. Written in everyday natural prose, Coming Home is a fairly quick read about characters who are certainly not very different from us, and that realization leaves us wanting to know more about them; in fact, this book is a sequel to Flowers in December. So, if you did not read it before Coming Home, you will want to.