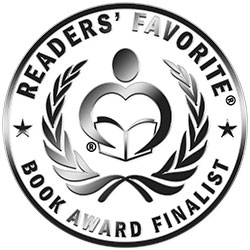 Reviewed by Melinda Hills for Readers' Favorite
How many young women can cope with tremendous loss and disappointment on their own with no family or friends? Ella has spent her life on the run, supposedly from the Russian Mafia, and is now living in an attic apartment after the recent deaths of first her mother and then her grandmother in Confessions of a Neighbor: A Mystery in Switzerland by Heather Nadine Lenz. Trying hard to become part of a ballet troupe, Ella suffers rejection after rejection until an unexpected opportunity comes her way. In the meantime, having no social life of her own, Ella has developed an unhealthy attachment to a neighbor she observes regularly from her window. Seeing him abused by his wife, Ella becomes protective of Owen and falls for his lines about caring for her. Ella's co-workers warn her to avoid him, but circumstances take a shocking turn, forcing her to feel even more insecure. Only dancing eases her emotional pain, but given the events that have been set in motion, will that even be an option anymore?

Amazing scenery, vivid descriptions and intense emotions are just part of the appeal of Confessions of a Neighbor: A Mystery in Switzerland by Heather Nadine Lenz. In this hard to put down story, you develop a real attachment to Ella and suffer along with her as she deals with issues from her past, her insecurities about the future, and the everyday struggles of trying to live while following her dreams. Wonderful descriptions of setting and ballet add a lot to the realism of the story. Well done! Psychological manipulation plays a large part in the story and Lenz sets the scene slowly and deliberately, then shocks you when the trap is sprung. This is a book that is well worth reading on many levels.