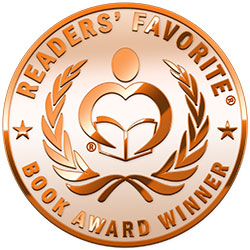 Reviewed by Kathryn Bennett for Readers' Favorite
Connecting Happiness and Success: A Guide to Creating Success Through Happiness by Ray White tells us not to wait until we reach success to become happier. Most of us are relatively happy people, but we are also well aware that we could be happier. There is a belief - thanks to society - that once we hit a certain amount of success in a raise, promotion, or a brand new job that we will hit a level of happiness that comes along with that. The truth is we can be happy now; chasing success for the sake of being happy is not a strategy that works. Look at a solid guide that will help you be happier now and find success through that happiness.

I admit I have been one of those people lately, hoping that once I hit a certain stride in my freelance writing career that I will be happier. Ray White has written a book that shed so much light onto changing my outlook. I honestly can see where I was going wrong and his guide opened my eyes wide. The book flows well and the steps are written out in a way that is so easy to implement I am going to be starting today. While the book is educational, it does not just spout the facts and keep them cold; it is engaging and the tone is friendly, which is something I responded to well. Out of the self help books I have read, I must say this is one of the best. I would highly recommend this book to anyone looking for some answers.