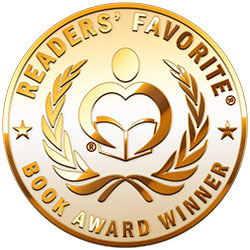 Reviewed by Cheryl E. Rodriguez for Readers' Favorite
Dottie Rexford pens a soul-searching story in Cora Pooler. It has been twenty years; Cora Pooler decides it is time to return to Amish Country, to the village of Wander Lane. Facing her fears, she seeks the truth. She must confront her past. Hopefully by doing so she will discover who she really is ... Amish or English? Will she be received after all these years? A shunned person is an outcast, considered dead, invisible in the Amish community. She longs to be a part of the community once again, but she is torn; guilt and regret consume her. Her heart is pulling her home to her Da, her precious Maem and her beloved sister, Violet. She has been in the English world for so long. Will she be able to let go of the freedom she has found there, her job, her Daniel? To be recognized by those she loves, she must confess and repent. She places her trust in her Savior, Jesus; after all it is He who is calling her home. She has been forgiven, and is loved by her Heavenly Father. Although shunned, Cora talks to God and He listens. But will the Bishop listen? Will he and the Old Order forgive her unacceptable deed?

Cora Pooler by Dottie Rexford is an enlightening representation of God's love, His forgiveness and salvation by grace through Christ alone. Rexford's writing style is figurative and sensory descriptive; she creates mental images using sights, sounds and smells. At times, she even uses the literary device of alliteration. The narrative is poetic prose; beautifully written, the words flow delicately across the pages from beginning to end. Her depiction of Cora and the Amish lifestyle was impressive. Many of her analogies and metaphors were simply brilliant -- "the Amish a great flock of dark feathered blackbirds, the English a bevy of cardinals, canaries and bluebirds..." Wonderful! I currently am residing in a Mennonite and Amish community so I applaud her imagery. As a reader, you feel Cora's longing and inner turmoil to discover herself. Moreover, I was awed at times with the portrayal of Cora's relationship with God; sovereign, sincere, liberating. The story of Cora Pooler is masterfully told. All of us at times must face our past to move forward into our future.