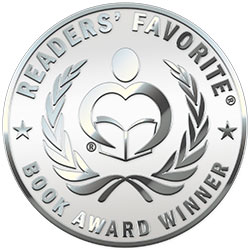 Reviewed by Jack Magnus for Readers' Favorite
Courage Resurrected: A Ray Courage Mystery is Book 3 in R. Scott Mackey's Ray Courage Private Investigator Series. November 11 is a tragic anniversary for Ray Courage, despite it being 13 years after the fact. He's never stopped wondering about the death of his wife, Pamela, on a quiet road in the small Delta town of Freeport bordering the Sacramento River. This anniversary is disturbingly different, however, as he's received an e-mail from a sender identifying herself as Pam1111. In it, she accused him of trying to kill her and promised to exact vengeance upon him. Ray's efforts to keep himself from daring to dream that his wife might still actually be alive spur him on to investigate the tragic accident once again. He's not the only one wondering about the circumstances behind the fiery car wreck. Detective Carla Thurber of the Sacramento Police Department has her own questions about whether the former detective on the case fully investigated it.

R. Scott Mackey's private investigator novel, Courage Resurrected: A Ray Courage Mystery, is the third book in this series, but this story works quite well as a stand-alone mystery. Ray Courage's background as a former college professor lends a somewhat intellectual air to his present career as a private eye. As his friend Rubia likes to say, when he's nervous, he starts talking like Shakespeare. This literary dimension doesn't stop him from sleuthing with the best of them, even when the case is very, very personal, as it is in this book. Mackey's characters are well-developed and multi-dimensional, and his plot moves at a breakneck pace. Courage Resurrected is a compelling and highly entertaining story filled with mobsters, gang members, and a host of other personalities, that also has an inspired mix of action, strategy, and humor. It's most highly recommended.