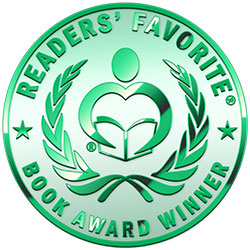 Reviewed by Sheena Monnin for Readers' Favorite
Creole Cottage by Suzanne Jenkins is a charming and exciting love story that is sure to warm the reader's heart. The author combines a fast-paced plot with just the right amount of romance between her two main characters, the fiery Katrina and her love interest, Dave. The characters are caught in different worlds and with very different lives. The author teases the reader with the possibility of the main characters falling in love, being in a relationship… and potentially wanting to start a family! As intriguing as Katrina and Dave's lives are, the book's silent star is the beautiful old cottage that seems to speak to the people who cross its threshold and offers both peace and clarity to its inhabitants' lives. This added element provides a strong, historic feel to the book.

Using great skill, the author weaves history, the unseen ties of common ancestry, complications of the present, and hope for the future together in this uplifting story. I appreciated the unexpected plot twists throughout this book and how the author's signature "sweet romance" style shines through in each chapter. Each supporting character is developed throughout the story and contributes to the realness of the flow of events and the difficult decisions the main characters must make. By the end of the book, you'll be cheering for the main characters as they embark on some surprising new adventures. With layers of action and romance for each character, author Suzanne Jenkins delivers a pleasant read and a satisfying ending in Creole Cottage.