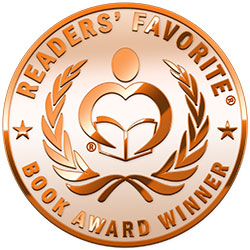 Reviewed by Ken Stark for Readers' Favorite
Cut-Throat Syndrome by Michael Allan Scott starts off with a bang. A commercial airliner is destroyed, and a hacker group called Vendetta claims responsibility for the massive death toll. Closer to home, a boy involved with Vendetta turns up dead, and it's up to a cop, an ex-SEAL turned PI, and a psychic named Lance Underphal to piece it all together. But in a world of hackers and criminals and alphabet-agencies willing to do anything to hide their deep, dark secrets, it's clear that they'll have to break a few rules to get anywhere close to the truth.

Cut-Throat Syndrome is the fourth book in the Lance Underphal series, and I wish I could give a more detailed synopsis, but there are so many delightful and gruesome twists and turns to the story that it would be a disservice to even try. From the inner workings of the intelligence community to the Dark Web to Lance's journeys through the nonphysical realm, this is a cleverly-woven tale of espionage, intrigue and shadowy entities playing one hand against the other, with just a touch of the paranormal to give it a kick in the pants. Clearly, a lot of research went into this story, and it shows. But as always, it comes down to characters.

Not having read any of the other three books, I thought I might be lost, but such is Michael Allan Scott's talent that I immediately knew every one of these characters, and I cared about them all. They are done to perfection. Real people with real personalities and real demons. And now that I know them, you can bet that I'll be traipsing back through time soon enough to get to know them better and see what other mischief they've been up to.