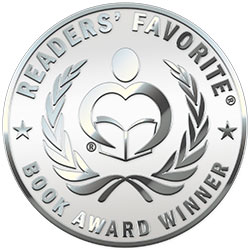 Reviewed by Viga Boland for Readers' Favorite
When I received a request from Luke G. Dahl, author of Daddy's Curse 2 to review his second book on child trafficking in Mongolia, China and Thailand, I didn't hesitate to select it once it became available. I hadn't forgotten how hard his first book, Daddy's Curse, had hit me: he'd kept me glued to that true story, which I read in one sitting. Daddy's Curse 2 affected me the same way: I couldn't stop reading it. If you've read the first book, you might remember Od, whose story is told here. Od was sold by his grandmother when not quite a teen, then kidnapped along with three other very young girls by sex traffickers. In the first book, we followed the story of Yuna, one of the girls. Dahl now picks up the rest of the story of these unfortunate children but centers the tale on Od's experience.

Initially, Od is beaten and sexually used by a wealthy, ruthless man who not only prostitutes the young girls, but is a major distributor of all kinds of drugs. Escape from this perverted magnate is near impossible: the children are constantly under surveillance and corrupt police turn a blind eye. Od lives with and serves his "owner" for several years during which time he sees disobedience punished by death and his fellow female companions becoming accustomed to but hardened by their horrid life. But all the children, including Od, never stop hoping to escape. One beautiful young girl even gives up and hangs herself. When his master takes on a new young boy as his sex toy, Od is kept on as a trusted servant. Once the master takes them all to his other grand accommodations in Bangkok to continue his sex and drug trafficking, a now nearly adult Od's desire to escape and help a couple of the girls do the same becomes overwhelming. To escape, he needs someone to trust but who can he trust?

In these days of the enlightening "MeToo" movement, it's amazing there are still thousands of people who don't believe sexual abuse happens. Yet, young boys and girls are constantly disappearing from the streets of our own North American cities. The true stories Luke G. Dahl shares in Daddy's Curse and Daddy's Curse 2 did indeed take place in faraway lands, but it's highly likely that what these unfortunate children experienced could happen to our children any time, anywhere. Increase your awareness: read both books. They are short in length but long on impact. Daddy's Curse 2 is another engaging but heartbreaking read.