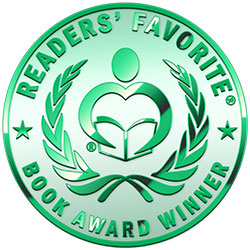 Reviewed by Mamta Madhavan for Readers' Favorite
Dads for Daughters: How Fathers Can Give their Daughters a Better, Brighter, Fairer Future by Michelle Travis is an engaging book for all fathers who have daughters as it will guide them on how to support girls. As we all know, there are many men out there who are very much interested in women's equality and show a willingness to join the gender equality battle. These men can be termed dads of daughters. The father-daughter bonding helps in making men more compassionate, more protective, more committed to being good parents, partners, and providers. This book encourages, inspires, and connects with men who are ready to step up despite the challenges, and the stories, research, and resources also provide techniques to support men to engage in gender equality efforts on both a large scale and a small scale. The book also gives men a wide range of choices to focus their energies on and make a lasting difference.

The topic is fresh and not often spoken about, and the stories of dads and daughters who have already joined the fight for gender equality give good role models to readers. Michelle Travis's approach to the subject will aid in inspiring more dads to change their outlook and make changes by asking themselves if their workplace is suited for their daughters to work in or not. The pictures shared in Dads for Daughters are adorable and perfectly capture the father-daughter bonding. The author discusses the topic in a detailed and structured way, making it easy for readers to connect with her words and the suggestions to dads on creating equal opportunities for their daughters.