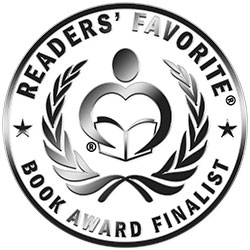 Reviewed by Carla Trueheart for Readers' Favorite
Dancing to an Irish Reel by Claire Fullerton tells the story of Hailey, an American who lands a job at a music centre in Ireland. Hailey helps local musicians organize their careers at the music centre, but she also has friends at the centre as well. Throughout the story, Hailey helps her friends, she thrives in the culture and landscape of Ireland, and she relays the beautiful land and the residents of Ireland through introspection, providing insight about the many people she meets. The heart of the story, however, is Liam, a shy and withdrawn musician who steals Hailey's heart. Hailey is confused by Liam's behavior, and the two find they are similar in the ways they avoid talking to each other and telling each other how they truly feel.

Sometimes an author connects with their subject so well that it is evident in the story. Author Claire Fullerton gives many details of Irish life and culture, and the reader does feel very much inside the Irish landscape, hearing the voices of Irish residents, and breathing in the fresh Irish air. There is much to like in Dancing to an Irish Reel, from the inner thoughts of Hailey to the budding romance between Hailey and Liam. I would have loved a little more spark between the two, but my take is that the book was more about Hailey's journey in Ireland than her Irish romance. I enjoyed the little scenes that captured the magic of Ireland, such as the Tarot card reader and the unique music. The dialogue was spot on for the area, and I did enjoy the many characters and their interactions with Hailey. Dancing to an Irish Reel is a relaxed, sit back and read book, and is recommended to those who like stories with light romance and cultural commentary.