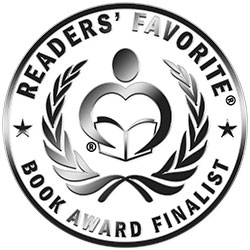 Reviewed by Tom Gauthier for Readers' Favorite
With layers of intrigue and deep background of the Nazi 1930s on through WWII, Jo Sorochinsky reveals the poignant reality of her father's hidden past and her own heritage in Dancing With My Father. The title evokes the delicate process that Jo focuses on to coax her father to reveal his past to her. It was this dance with him over many years that helped him come to terms with the horrors of what had happened to his family, his friends, and himself. Jo's father, Ansel Horwitz, spent his early life up to his late teens in Vienna. He was a baptized Catholic because his parents had converted from Judaism to Catholicism. Many Viennese Jews had done the same, thinking it would protect them from the growing Nazi threat when they took control in 1938. But the Nazi rule stated that if you had Jewish grandparents, you were a Jew. So Ansel Horowitz became a young refugee from Nazi-controlled Austria as his parents arranged a move to Ireland through connections in the Catholic Church. His father, believing in his Austrian traditions of honor, refused to leave and his mother stayed with him. They were swept up and killed in the early Holocaust. For young Ansel, called Ans, it was supposed to be a two-week layover before going on to the United States. But weeks turned into years. During that time he found a trade and a girl, building a life and a family with Noreen.

The United States closed itself to more Jewish immigration, and the family finally moved to Canada and established a new life. Jo grew up believing herself to be an Irish Catholic girl who migrated to Canada with her parents. As time passed, she began to sense that something was amiss in the family lore. Based on hints, anomalies, and intuition, her curiosity about her own roots grew and she became interested in her father's early life. Her Irish mother fended off her growing inquiries, saying that it was not her story to tell. And her father stonewalled her at every turn. But Jo grew stronger in the belief that her father's story was also her story, her heritage, and she pressed on. Jo relates the journey of patiently coaxing her father, getting him to give her peeks into his past. Slowly, the twists and turns of events and the vivid scenes of the horror and cruelty that was Austria under Hitler resurfaced. Dancing With My Father is masterfully written by Jo Sorochinsky as she allows us to join her journey to learn the long-kept secrets of her father's experiences. It will keep you reading long after the intensity has exhausted you.

While reviewing, I harkened to my own writing of the stories of my immigrant family wrapped up in the intrigues of early immigrations to what became America. But when the family history carries the weight of the mayhem, chaos, suffering, and death that the Nazi regime imposed on an entire society and her family, Jo moves the mission to an entirely different level. Jo relates her complex research and findings to us while revealing deep abiding respect and love for her father. She mixes gentleness with tenacity and grace with tender aggressiveness as she lays bare the experiences that had haunted her father all his life. Jo's story peels back the layers of history with skill and depth. In multi-layered, skillfully researched reporting, she builds the history of her father and his family while also building the history of the Jews in Austria and Austria itself as it sank into Nazi control. Jo Sorochinsky delivers the shocking facts and the deep feelings of one man's story that reflects the story of a generation with the highest skill and sensitivity. Dancing With My Father is well worth your reading and reflecting on her message.