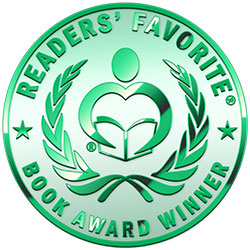 Reviewed by K.C. Finn for Readers' Favorite
Dark Days is a work of fiction in the fantasy, action and adventure sub-genres, and was penned by author D. W. Saur. Recommended for readers at the mature end of the young adult spectrum and upwards, this is a gritty book with realistic violence appropriate to the struggles of the protagonist Maya. As darkness looms and threatens her homeland, Maya begins preparation to take up her mantle as the chosen one and save her people. She knows that she is skilled and unique amongst her kind, but it will take true self-knowledge and belief as she is put to the test by the dangers of war and the power she must find within herself to stop it.

Author D. W. Saur has crafted an excellent fantasy novel that delivers on so many fronts and is unique to the genre in giving its female protagonist a powerful mission with no romantic subplots or distractions. What results is a compelling tale of independence, fighting spirit, and self-discovery, which is only enhanced by the author's excellent commitment to character and worldbuilding. I found Sori to be exceedingly well described and I fell in love with the beliefs and culture of the unique people there. The speech and thought presentation in the novel gives us a great view of Maya, her outer power, and her inner struggles, endearing her to us as the novel progresses and the plot rockets towards its exciting conclusions. Overall, I would highly recommend Dark Days for mature YA fans and adults seeking compelling fantasy fiction at its best.