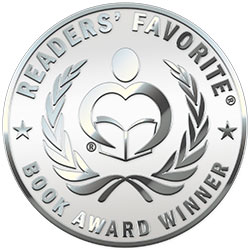 Reviewed by K.C. Finn for Readers' Favorite
Dark Liaison is a work of fiction in the thriller and Christian fiction subgenres and serves as the first installment of the COIL series. It is suitable for the general reading audience and was penned by author D. I. Telbat. The book tells the tale of spy Corban Dowler as he works to see God's will on Earth done by founding the Commission of International Laborers. COIL aims to come to the aid of persecuted Christians through the deployment of strike teams with strictly non-lethal principles As the team at COIL works hard to care for their people, it becomes apparent that they've become a direct target for the forces of evil.

I was particularly drawn into this book by the fascinating world-building surrounding COIL and its enemies, thoroughly well-designed lore that was introduced to the reader at a pace that constantly walked the fine line between overwhelming readers with information and keeping them informed about the nuances of what was happening. Author D. I. Telbat's prose consistently brings the world of the story to life as characters are given a delightful nuance that makes them feel real and grounded. The narrative that the author tells using these characters is a dynamic tale of good versus evil that explores the idea of publicly wearing your faith in a world that has become hostile to it. Overall, Dark Liaison is an excellent opening installment in a series, doing a great deal of heavy lifting in establishing the world of COIL whilst still finding room to tell an enjoyable story that stands on its own merit.