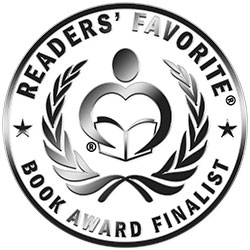 Reviewed by Justine Reyes for Readers' Favorite
In contrast to the tropical and beautiful setting of the warm Caribbean island of St. Thomas, Dark Paradise by Gene Desrochers stays true to its title. When Boise Montague's ideal life in Los Angeles falls into a shambles after the death of his wife, he decides to find some peace in St. Thomas, his childhood hometown. Boise wants to reconnect with an old childhood friend. Nevertheless, it isn't long until Boise discovers that his old friend has died because he was involved with the wrong sort of people. This newfound information pushes Boise into action. Readers will follow Boise Montague through danger and relentless turmoil as he uncovers the true nature of the island of St. Thomas.

Usually, I'm never surprised at what point of view authors of this genre use to tell the story, but the fact that Desrochers uses Boise Montague to narrate the story had me awestruck. Montague was written in such an evocative way that I was immediately submerged in the narrative. There are also little details which go further to explain the state of mind Boise is in without outwardly declaring it. One of the ways Desrochers shows this in Boise's character is through his constant inclination to drink beer. "I sat for a whole minute, contemplating my next beer as rain pattered." This seems like an unimportant detail, but the little things truly add a lot to who a character is; it helps readers understand and empathize.

Gene Desrochers is an outstanding storyteller. There is nothing as enticing as a well-paced and well-written mystery thriller, and Gene Desrochers' Dark Paradise: A Caribbean Noir Murder Mystery delivers both. Along with the absorbing backdrop of the Caribbean, there is a plethora of characters that will immerse readers in the story. Without giving away any spoilers, I implore anyone looking for a good thriller to see for themselves what Dark Paradise has to offer.