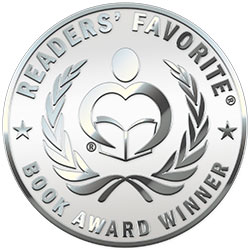 Reviewed by Tracy A. Fischer for Readers' Favorite
Ohhh, long sigh. That is what I did when I finished reading Dark Shadows, the first book in the Mercy Carver series by author Jana Petken. A stunning work of historical fiction, the book is heartbreaking and ultimately a story of redemption. Follow the story of Mercy Carver, a young woman whose mother dies in childbirth and whose father kills himself due to grief shortly thereafter. Mercy is raised in poverty by both sets of her grandparents, and is promised in marriage at the young age of fourteen to an unsavory, older and more prosperous man, and will be married off to him when she turns eighteen. But when she's being fitted for her wedding dress, she convinces the women there to allow her to leave so that she enjoys one day of freedom. And that's where the adventure really starts.

I enjoyed Dark Shadows to no end. Author Jana Petken has done a wonderful job at creating a lovely and sympathetic character in Mercy Carver; she's a character that the reader will truly feel connected to, and will hope for the very best for her. Jana Petken has also written with an authenticity and real knowledge for the time period and that adds to the very realistic feeling of the book. Dark Shadows would be enjoyed by anyone who loves historical fiction, action, adventure, or just a great work of fiction. I am happy to highly recommend Dark Shadows and am very excited to continue reading this promising series as soon as possible!