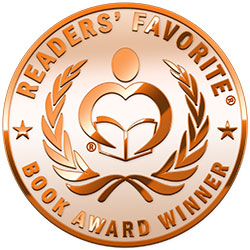 Reviewed by Divine Zape for Readers' Favorite
Data Driven: Harnessing Data and AI to Reinvent Customer Engagement by Tom Chavez, Chris O'Hara, and Vivek Vaidya is a business book that every company or organization that engages customers digitally should have. Data is key in identifying and maximizing business opportunities, building a strong customer base and enhancing customer experience with data-driven insights. The authors of this book state that: "We're living in an increasingly connected world, and digital experiences… are the mechanism by which a brand engages with people. What differentiates this new normal from what came before is the two-way nature of the interaction." In this book, they offer tools for data processing and tips on how to use the latest technologies―cloud, mobile, social, internet of things (IoT), and artificial intelligence (AI)―to engage customers, efficiently interact with them, drive sales, and keep customers loyal.

The authors of this book offer readers years of experience working with data and unearth gold mines that will revolutionize the way business owners use data to make decisions, connect with customers, and create their brand. From processing to analyzing and refining data, they offer useful tips that make a huge difference. The writing is packed with exciting information and proven paths that have been behind the success of numerous online business models. Data Driven: Harnessing Data and AI to Reinvent Customer Engagement offers the essentials that readers, business owners, and organizations need to drive customer engagement, make winning decisions, and scale their businesses. Written in a professional tone and in language that is widely accessible, this book is an indispensable tool to transform any business.