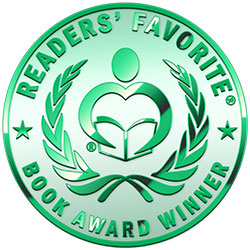 Reviewed by Rabia Tanveer for Readers' Favorite
Dating Mr. Darcy is the first book in the Love Manor Romantic Comedy series by Kate O'Keeffe. Emma is not your regular girl. She has an activewear business that she hopes will become successful, she is clumsy, and she is determined to a fault. She will do anything to promote her brand and no opportunity is a bad opportunity to get the success she wants. But is becoming part of a reality show worth it? An opportunity is an opportunity, right? So what if she has to put up with the most arrogant man she has ever had the misfortune to meet. Sebastian Huntington-Ross is a handsome fellow but his not-so-charming personality and accent are not worth it. But before she knows it, sparks fly, the chemistry between them ignites and Emma has to stop and wonder, should she put her heart on the line?

Short, sweet, and filled with humor, Dating Mr. Darcy is a quick pick-me-up for anyone who wants to get an instant boost of happiness. I will watch and re-watch it if the story is made into a movie, to be honest. Emma is feisty and she has a spark that makes her shine brightly. Sebastian is the typical haughty British "gentleman" who knows what he wants and how he will get it. The references to Pride and Prejudice, the hilarious first meeting between her and Sebastian, a.k.a. Mr. Darcy, and even their future interactions are part of the fun experience. The setting of the story is modern. Not every author can execute a romantic comedy, but author Kate O'Keeffe nailed it. This fast-paced romance is perfect for some light-hearted entertainment!