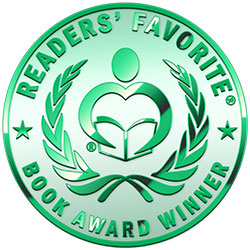 Reviewed by K.C. Finn for Readers' Favorite
Dead Man Falling is a work of fiction in the historical, crime, spy, and mystery sub-genres and was penned by author Desmond Cory. Written as the third installment in the Johnny Fedora Espionage Spy Thriller Assignment series, this new adventure sees our titular character at the very opening of the cold war in the year 1950. British agent Johnny Fedora showcases his serious set of skills in a world before high-tech became the norm, infiltrating different scenarios of the war-torn world with his wits and charm alone. But when Jonny becomes the target of the figure he's trying to capture, the chase really is on for the solution to the mystery, and saving his own life.

Author Desmond Cory has crafted a classic read which is perfectly accessible to modern audiences and really does transport you back into the world of black and white movie espionage with larger than life characters and shocking plot twists. There is a beautiful nostalgia to the inviting and atmospheric prose which doesn't take itself too seriously and invites us to harken back to the early fifties and explore a very different world to our own. I loved the realism in the spy techniques of the time, both surprising and inventive, and Johnny's personality holds your interest even in the quiet moments as we learn more about the man himself and how he came to be so debonair and skilled. Overall, I would definitely recommend Dead Man Falling to fans of the existing series, and readers who adore classic crime and spy fiction that is both well written and utterly charming from cover to cover.