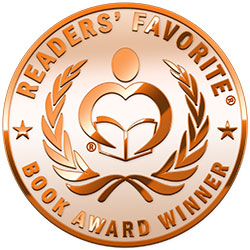 Reviewed by Michelle Stanley for Readers' Favorite
Deadly Bonds (A Detective Jackson Mystery) is an engaging book by L.J. Sellers. Detective Wade Jackson's life changes when he investigates the murder of Amanda Carter. Her three-year-old son, Benjie, traumatised after witnessing her death, bonds with the detective who becomes his temporary guardian. Solving the case proves difficult for Jackson whose girlfriend Kera has a family crisis that puts a strain on their relationship. Katie, his emotionally confused daughter, runs away and adorable Benjie needs constant supervision. The background search conducted by Detective Jackson on Benjie's mother reveals that the name Amanda Carter is an alias, and her neighbour's teen son, who behaves like a future psycho killer, knows more about the victim's home than he admits. When a university football player suddenly dies, Jackson's superiors make that case a priority, hindering and frustrating him from quickly solving his current one.

Suspense is not lacking in Deadly Bonds (A Detective Jackson Mystery) by L.J. Sellers. She has created an intricate plot with interesting characters. Although Detective Jackson is the protagonist, other characters get a fair opportunity to shine in the roles they play, so readers will become more familiar with them as their personal lives come under scrutiny. The author writes nicely, taking time to form her characters properly in a good setting. Connecting the dots in this mystery is fun as L.J. Sellers strings you along with surprising little clues that pop up as Jackson's team conduct their investigation. I enjoyed reading Deadly Bonds very much.