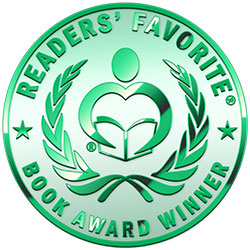 Reviewed by Grant Leishman for Readers' Favorite
Dear Me, Letters to Myself For All of My Emotions by Donna Tetreault is a delightful illustrated children's book that teaches children positive ways of dealing with their emotions, be they good or bad. The story focuses on one happy little boy (most of the time) and covers the full gamut of emotions that any child might experience from happy, surprised, joyful, scared, mad, embarrassed, and a few others besides. When the young boy's mother tells him it will help him understand and deal with his emotions by writing them down, he begins writing short notes to himself about what he is feeling on any particular day. What he discovers is that by writing these down, he has not only understood why he felt the emotion but also that it wasn't permanent and that he discovered a new emotion in himself – pride in his achievement.

Dear Me, Letters to Myself For All of My Emotions is an excellent illustration for children of a correct and appropriate way for young kids to express their emotions and especially not to be afraid of what they are feeling. By sharing these emotions with a parent, it also allows a greater understanding by the child that what they are experiencing is not unique to them and that others also experience the same emotions and learn to deal with them. Author Donna Tetreault has produced an incredibly useful tool for parents when discussing emotions, especially negative ones, with their youngsters. The book is beautifully illustrated by Elisena Bonadio and the bright colors and expressive faces of the artist's work just add to the wonderful message. I would be extremely happy to share this book with or read it to any young child struggling with their emotions and I am sure it would prove useful to them. I can highly recommend this parenting tool.