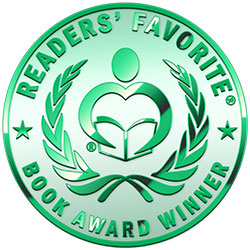 Reviewed by Steve Leshin for Readers' Favorite
Dear Prudence: The Story Behind the Song by Prudence Farrow Bruns is a personal memoir about growing up with an exceptional family ensconced in the 1940s-1950s Hollywood lifestyle up through the culture of the 1960s and beyond. Most importantly, it is the personal growth of Prudence Farrow. As the title states, the author is the subject of the song "Dear Prudence" by the Beatles and recorded on their famous "White Album". How she became an inspiration for the fab four to pen the song is deftly chronicled by the author, complete with pictures of the Farrow family.

As a life-long Beatles' fan, I am familiar with the song "Dear Prudence". Before I read this book I knew it was about a real person, possibly Mia Farrow, who was known to accompany the Beatles on their visit to the Maharishi Mahesh Yogi in the late '60s. Prudence is a real person all right, as the reader will discover in this book. Prudence paints a tapestry of life as one of seven children born to a famous actress, Maureen O'Sullivan, (she was Jane in the early Tarzan movies) and director, actor and writer, John Farrow (Around the World in Eighty Days). Why Prudence as a name? As she tells it, her father named her after a long-lost aunt from Australia. We find out later, the aunt never existed. The angst of growing up with famous parents and her older sibling, Mia Farrow, contributed to her struggles with adolescence, with the family constant traveling due to tax laws, and John Farrow's movie locations in exotic parts of the world. We find out how Maureen O'Sullivan is discovered and we are introduced to Prudence's very eccentric grandmother.

As a teen, Prudence discovers alcohol, drugs and LSD, whatever was available at the time. Raised a Catholic in a very religious family, her hunt for spirituality and peace would not come easily. With unfiltered candor, she takes the reader through her complicated relationship with her mother and father, her spoiled rich kid phase, her struggles with religion, years of treatment for mental illness and her experiments with mind-bending drugs. She admits her sibling rivalry with older sister Mia Farrow and gives an honest depiction of her stint in different boarding schools. Without giving too much away, let us say we find out how the song "Dear Prudence" came to be, her inside observations of John Lennon and George Harrison while in India with the Maharishi, and how she found redemption through the power of TM (Transcendental Meditation).