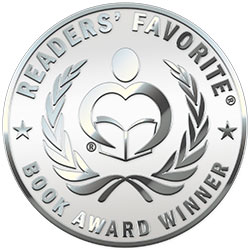 Reviewed by Pikasho Deka for Readers' Favorite
Dear Stroke, You Suck is an inspirational memoir recounting the story of a stroke survivor's journey back to recovery by Biomechanics Specialist Tracy L. Markley. Six months after suffering a stroke, Gary, the survivor, meets personal trainer Tracy at a gym in Florence, Oregon. Finding a common ground in their shared origins in Southern California, the two soon form a bond of friendship and work together toward Gary's recovery. A gifted artist from a young age, Gary soon assimilates himself into Tracy's training sessions, keeping a cheerful and optimistic demeanor all the way through. The book provides pictures and illustrations of the exercises and daily routines Tracy employed on Gary, focusing on the muscle groups needed to be worked upon for a successful road to recovery for stroke survivors.

If you ever had to deal with health issues or have a close relative or friend on a journey to recovery, I highly recommend Dear Stroke, You Suck. On top of providing hope and relief for stroke survivors, Tracy L. Markley's motivational memoir provides beneficial exercises and techniques one can employ on their road to recovery. The illustrations and pictures help readers gain a better understanding of posture while engaging in various exercises, as well as the muscle groups needing to be worked upon. Tracy uses easily understandable vocabulary, making the book accessible for readers lacking the technical know-how of the human anatomy or the names of the various exercises. I'm glad I read Dear Stroke, You Suck because I have found it very educational and inspirational.