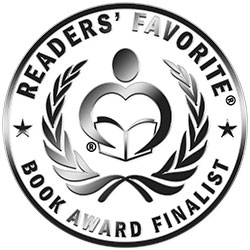 Reviewed by Jamie Michele for Readers' Favorite
Death Sum Game by Avi Domoshevizki is a modern day technological thriller played out by the book's protagonist, Tom Moore. Tom's marriage to his wife, Sharon, is disintegrating, a fact that is revealed to him with a mixture of shock and anguish on his part. His professional life appears to be taking the same turn until a company acting as an angel investor swoops in and seemingly saves the day, along with the groundbreaking cyber-technology Tom has created. When his new sponsor turns out to have a heinous ulterior motive that can - and likely will - result in the bloodshed of untold numbers of people, it's left to Tom to make an impossible choice...but only if he's unable to seek out and circumvent the carnage first.

Death Sum Game is a well crafted story that intelligently applies an extensive treasure trove of high tech details to its fast paced plot by author Avi Domoshevizki. In something of a dichotomy, the main character is a methodological genius but also, frankly, kind of a social dolt. This is proven through his devoted attachment to a wealthy wife whom he believes to be out of his league, which made me initially feel more sorry for her than I did for him. Tom does grow within himself as a character and into the story as he becomes a driving factor to the plot, but where this book truly shines is in the science and technology that Domoshevizki uses as the foundation of his narrative. There are elements of this book that were reminiscent of Tom Clancy, who also had a tendency to write (very effectively) in a style that is technical, literal, and offers straight-to-the-point suspense. This is the direction that I see Domoshevizki heading and I'm excited to see what comes next.