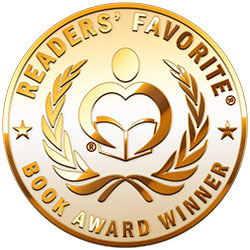 Reviewed by Lisa McCombs for Readers' Favorite
When twelve year old Samantha wakes up to a dead mother, she and her fifteen year old brother Jacob have to hide the body and scramble fast to leave their West Virginia home or face the possibility of being forced into being charges of the state. The prospect of being separated in foster care is not an option. They have to make a run for it, leaving Jacob in control of their destiny. They pack their personal belongings, raid their sparse pantry, collect what money they can find, and flee the confines of their tattered mobile home to ride off into the sunset in their junky Chevy. Days turn into nights and then into days as they struggle to drive on gas fumes, camping in the car and surviving on canned foods. Jacob is aware of the danger of his budding sister's appearance. He cuts her hair and insists that she dress as a boy. Samantha is not happy with this dysfunctional transition into teenage years, but does as her brother says. Their dwindling finances forces them to halt their travels in Arizona long enough for Jacob to find work and for Sam to meet Jesus.

"Desert Rice" is a heart-wrenching tale of two youngsters fighting to stay together and doing whatever is necessary to escape an abusive past. I applaud Angela Scott's depiction of one brother's loyalty and devoted sense of responsibility to his sister. The guilt he feels in not keeping her safe is palpable in every turn of the page. This book is character-driven. The plot flows smoothly with excellent pacing. This book will stay with you long after you close the cover.