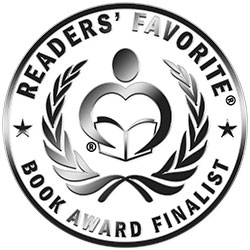 Reviewed by Lit Amri for Readers' Favorite
Desert Snow: One Girl's Take On Africa By Bike by Helen Lloyd is the story of her journey through Africa and all her experience of joy and struggle; the different places she visits and the different cultures she experiences; as well as the different people she meets and befriends. It is her take on Africa.

Helen Lloyd's journey is truly remarkable. It is as if I was there with her from start to finish; minus the initial beer drinking in the pub of course. Some of the obstacles that she faced such as taking photos where the locals detest such tourists' activity. In fact, I sort of expected that she would get into that particular problem sooner or later. I also expected the difficulties that she had at the border checkpoints. Nevertheless, she always persevered and triumphed. In Jemberem, the three-hour wait at the restaurant is unbelievable and the termite incident made me cringe.

Desert Snow: One Girl's Take On Africa By Bike is written with such honesty and humor. She not only cycles through the continent, but paddle through the Niger River in a pirogue and hitchhikes as well. All in all, an excellent read and a journey well worth taking. Helen Lloyd made me want to know more about Africa. To my fellow readers, if you like reading about one's adventure in another continent, then you'll want to read Helen's book especially if you have been, or intend to go, to Africa yourself.