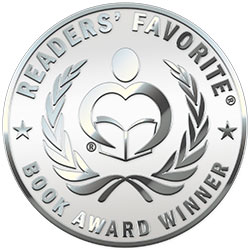 Reviewed by Romuald Dzemo for Readers' Favorite
Todd L. Shuler takes readers on a very fast ride with intense drama and action in Dew on Ginkgo Leaves: The Tigress and The General, an action novel that features two powerful warriors - Jade Flower, aka the Tigress, and the General, Yu Luan - battling an elusive organization that has only one purpose: to sink the empire. While there is a romance developing between the two lead characters, they have to remain focused while working through an intricate network of enemies to protect the interests of the empire. The plot gets interesting while they have to fight for a course and to protect a love that animates their spirits.

The author seems to understand the Chinese tradition very well and the top-notch fighting skills of the characters, their resourcefulness and teamwork are things that embellish the plot. The conflict is introduced from the very start of the novel and Todd L. Shuler wastes no time in creating action-packed scenes, and readers can feel their pulses rising as they read on. The sense of impending danger that precedes each scene makes the story one that is just right for a movie. The descriptions are clear and the writing polished, so readers can picture the characters clearly through every scene. The plot is fairly complex, but it is the focus on action that makes it exciting. Fast-paced with many insights into characterization, some interesting social commentaries, and humor, Dew on Ginkgo Leaves: The Tigress and The General becomes a breezy read, the thing you need when your spirits sink and you want to wake up. A highly entertaining story from a skilled storyteller.