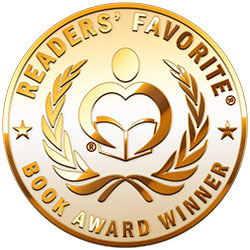 Reviewed by Tammy Ruggles for Readers' Favorite
Dispatches from the Swinging Door Saloon: Poems from my 10-year bender inside heaven's dive bar by Randall McNair is a unique collection of poetry about many facets of life. From the first poem, you get a feel for the personality of the author. In these verses, you'll find humor, clarity, and truth. McNair's poetry has something for every taste. If you like abstract ideas, you'll find them. If you like concrete, vivid imagery, you'll find it. McNair is a true storyteller, telegraphing bits and pieces and a myriad of emotions in his phrasing. You'll connect instantly to the first poem as he describes making $50 a year writing poetry. His writing is clear and descriptive, and you get what he is saying when he talks about a blue-collar man being trapped in a white-collar existence. His observations are keen and quick, and you'll find yourself zipping through each poem to read more wit and wisdom.

I like how Randall McNair paints images with his poems, whether it be his thoughts on a woman's body or the loss of a loved one. Each page tells a story of characters and meaning, and most are grounded in everyday life in an observational Stephen King style. As in life, these poems reflect the hills and valleys of experience, so that anyone can relate to the verses. He covers a wide range of emotions, from love to hate and everything in between, but I especially like his views on alcohol. On the surface, his poems seem simple, but deeper meaning lies beneath. If you like poetry, you'll love Dispatches from the Swinging Door Saloon by Randall McNair. And if you don't like poetry, meet the poet who can change your mind.