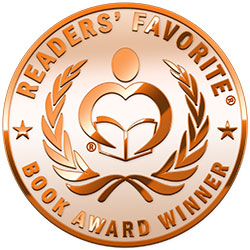 Reviewed by Asher Syed for Readers' Favorite
Divine Intervention: 50 True Stories of God's Miracles Today, compiled by Daniel Fazzina, is a non-fiction Christian anthology that chronicles experiences within the lives of dozens of individuals who connect what occurred in that moment to an intervention by God. Each of the stories is narrated by the person whose story it is, in the first person, and offers a wide range of profiles. The experiences range from Derrick Holmes' testimony wherein he describes the night he was shot at random forty-three times and survived to Denise Lotierzo-Block, who suffered a brain hemorrhage and defied the odds of survival and rehabilitation after brain surgery, only to defy them again by re-learning to read; and on to Steven Sebyala, who was raised on the streets of Kampala as Uganda remained locked in protracted civil wars, turning to God and being blessed in ways he never dreamed possible.

What I love most about the stories Daniel Fazzina brings together in Divine Intervention is that no single experience is like another except in one way: God was present. Each of the fifty stories sounds authentic in voice because they are, having been written or narrated by the person who felt this divine proximity and intervention themselves. The writing is clean and straightforward and every story is long enough to understand the intricacies of the person prior to the event but without unnecessary verbosity to distract from the reason for sharing it. My favorite is the experience of Dayalan Sanders, a native Sri Lankan Christian who immigrated to the United States but continued to return home in the aid and service of others. In 2004, a tsunami destroyed the area surrounding the village of Navalady, but Sanders and those with him miraculously survived. As a South Asian who lives in the West myself, I connected with the devastation of natural disasters where there are little to no resources to protect those who live there. I was also touched by the man who clings to his faith as if it were a banyan tree and survives against all odds, not taking the credit for strength and courage but instead putting it at the foot of God. Very highly recommended.