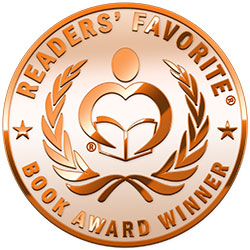 Reviewed by Natalie Soine for Readers' Favorite
Divine Return by Jeff Walton tells the story of two friends: Dan Lucas, a former employee of US Naval Criminal Investigative Service (NCIS), and Professor Ben Chernick, who died of a heart attack but came back to life after a Near-Death Experience (NDE). Ben describes the NDE that he survived and his journey to heaven through hell. Ben feels compelled to share his experience and the word of God and decides to do so with the help of Dan and Pastor Tim Williams of Radiant Love Church. Pastor Tim is slowly losing the members of his congregation as they stop going to church and Ben offers to help bring them back. Ben also reconnects with a past love, Nicole, and discovers that they have a son, Keith, who was adopted by Nicole's aunt and uncle, a wealthy surgeon Dr. Schmidt. Keith has gone missing and Ben asks Dan for assistance. Dan discovers that Keith was Jewish and abused by his German parents who were born into The Order of the Illumined Wise Men. It is up to Dan and Ben to find and rescue Keith, but they are up against an unseen force.

Divine Return is a suspenseful story, well researched, and well presented. The interesting variety of characters are clearly defined including those which are spiritual or from a different realm. The scenes, places, and events are vividly described, including those that no person would ever wish to visit and those that many of us hope to reside in. The story is smooth flowing and quick to read with an index and acknowledgments for reference. Divine Return by Jeff Walton was a thoroughly enjoyable read that I would recommend to all adults.