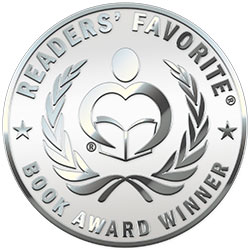 Reviewed by Foluso Falaye for Readers' Favorite
In today's age, many of our problems have advanced beyond the prevalent system of thinking. Do You QuantumThink? aims to enlighten readers about how the mind works and how an individual's consciousness acts to generate their world and their unique experience of life. The book is divided into two sections. The first part explores world views, debunks myths about choice, explains the need to evolve individually and generally, and more. The second part includes the 21 distinctions or principles in thinking in the new quantum way. Making use of ideas from both ancient wisdom and 21st-century science, author Dianne Collins provides deep insights about humanity and consciousness that cover several themes: money, meditation, awareness, attachment, neurology, choice, spirituality, preserving nature, participatory awareness, zero point of consciousness, and more.

You know when you read a book that changes your perspective about life with its profound answers and you wish you had read it earlier to avoid some problems? This was my experience with the book! Unlike other self-help books, Do You QuantumThink? does not tell you what to do but examines what controls what you do. After reading the book, how I deal with negative thoughts changed from fretting about the negative thoughts to simply releasing them and thinking about positive ones instead. There are a lot more life-changing ideas in this book, with quotes from several brilliant minds and artists from different generations, a cheerful and conversational tone, and references to various psychological, scientific, and philosophical concepts. Every human needs to learn the rich lessons in Do You QuantumThink? as they contain a thorough, groundbreaking exploration of the mind and reality.