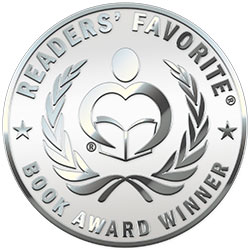 Reviewed by Lucinda E Clarke for Readers' Favorite
This book is pure magic. What book? Don't Get Engaged (Until You Read This Book) by Laura Nielson Denke. It's the definitive guide to getting to know your partner long before the wedding day, and even before you promise to get married. No stone is left unturned in exploring every aspect of living together as a couple. Sectioned into topics such as self-discovery, people skills, present and future aspirations, cultural, religious, behavioral and financial, they are all covered in this little book. It's a book for both partners to read, then complete the questionnaires honestly and then discuss. It covers compromises, even how to talk about and solve problems without conflict, and where and when this should take place. Habits, addiction, health, and drugs are also included and any couple completing this course should, by the end, know their prospective partner almost as well as they know themselves – although the cleverly crafted questions may open doors to self-discovery.

No stone has been left unturned in Don't Get Engaged. It's an easy to read, well thought out journey of insights into the lives of both partners. She has included every scenario you can think of, and askes the questions: "Could you cope living with that?" "Can you compromise, and if so to what extent?" "Can you both communicate effectively?" In many areas, she cites cases from her own counseling experience where couples were on the brink of divorce because they had not asked the right questions before they married. She repeats a few golden rules in that marriage does not change people, to break off an unsuitable relationship will hurt for a while but will save years of pain, and, breaking up is not a failure. How I wish this book had been written 30 years ago; it would have saved me years of misery. I can't praise it highly enough, well worth the 5 stars.