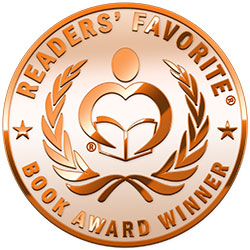 Reviewed by Jennifer Ibiam for Readers' Favorite
Life is hard enough, but it gets worse when your sibling becomes your arch-nemesis. Austin and Derek Davenport are two brothers who attended Cherry Avenue Middle School. Derek was only eleven months older than his brother, and they were in the same grade. While Austin was the academic genius, Derek was the athletic icon. There was an unhealthy rivalry between the brothers, and Derek collaborated with the school principal to make Austin's life a living hell. The Halloween dance approached, and Austin looked forward to attending with a girl he liked called Sophie. Unfortunately, Derek and the principal would rather ruin the event than see anyone happy. Can Austin thwart their plans in time for the dance? Down With The Dance by C. T. Walsh has the entire story.

Down With The Dance by C. T. Walsh is the first installment in the Middle School Mayhem Series. It was all shades of fantastic, hilarious, and educational. The book contained many pictures/caricatures that made me laugh, especially the butt chin image. However, it also explored social issues like bullying, parental shortcomings, low self-esteem, and more. I asked myself if parents could love their children equally instead of playing favorites. When does it go from keeping the peace between siblings to taking a side and emotionally damaging the other party? At what point does disciplining a student become bullying and making them a target of harassment? There was a lot to unpack in this story. I loved the lighthearted and witty first-person narrative, making the novel perfect for teenagers and middle schoolers. The plot was unique, and the storyline was realistic. I await the next installments.