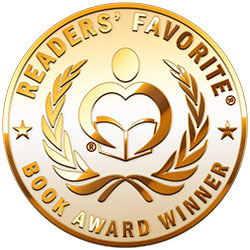 Reviewed by Jamie Michele for Readers' Favorite
Dragon Mage by ML Spencer is a coming-of-age epic high fantasy adventure novel and the first book in the Rivenworld series. The book revolves around the arc of our main character, an awkward adolescent boy named Aram, who, by all accounts, seems to be destined for a life of mediocrity. When he finally makes a friend in Markus, a boy who embodies everything that Aram lacks, the two become inseparable. After the song of a bard has Aram frantic to pierce through The World Above, his true power becomes evident through his tear into a terrifying Void, penetrating and catapulting the journey of both boys into The World Below. Aram's obsession and natural ability to entwine and uncoil a labyrinth of different knots turn out to be the key to his destiny as a Savant. With the proper nurturing and expansion of his skills and power, he could be the savior of them all.

Dragon Mage is a book I kept sort of brushing aside on account of its size. ML Spencer has written a behemoth of a novel that I did not initially realize was a stand-alone epic fantasy. And an unbelievably fantastic one, to boot. Aram and Markus are both given the time and space to develop and grow. While doing so, Spencer can also engross a reader in the intricate magic system, the world-building of not just one, but two worlds, the Void, and all the creatures and good and evil that sweep through the tension on every page, and beauty that softens the blows. Some parallels converge, like when Markus can console a stunning dragon and summon the possibility of revenge while Aram, in a fist-pumping moment that had me in shivers of delight, unwittingly metes it out to a horribly abusive man. It looks like the saga will continue with the next installment, Champion of the Fallen, which I must now anxiously await. Very highly recommended.