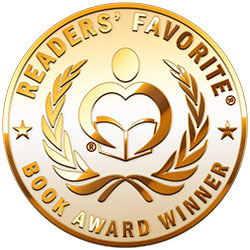 Reviewed by Romuald Dzemo for Readers' Favorite
Dragonfriend (Volume 1) by Marc Secchia tells the gripping story of Hualiama, the half-daughter of a king, who grows from a young, timid girl to a self-confident warrior taking up arms against the usurper of the Onyx Throne; a girl who will stop at nothing to see justice served to her enemies and those of her world. She will be beaten up, sliced, and even thrown into the Dragonship to die, but she'll survive. It's interesting to interact with this brave survivor and her endearing friends from a world that is as strange as it is charming, a world in which readers would most certainly like to live.

Marc Secchia has an amazing imagination that not only creates an enchanting universe and compelling characters, but also invents names that will soon become legendary in the minds of both young and adult readers. Dragonfriend (Volume 1) by Marc Secchia is a page-turner. It's a marvel to see how the author combines vivid descriptions with roller coaster-like action to create a story that keeps readers on the edge of their seats. Marc Secchia is a master story-teller in the world of fantasy, gifted with a gorgeous style of writing that grabs at the reader's heart from the very first page. Dragonfriend reminds me of the world of Eragon by Christopher Paolini and I can't wait to watch well-developed characters like Hualiama and her mythical friends in a motion picture. Secchia brilliantly combines a tale of determination and courage with a dangerous love story that readers will always remember.