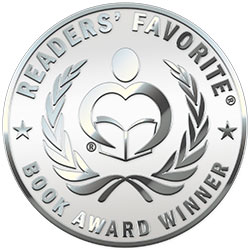 Reviewed by Christian Sia for Readers' Favorite
Dreaming of Oranges: An Unreliable Memoir by Marcelline Thomson is a memoir that captures the spirit of adventure in two young women. In a story set in 1961, readers are introduced to two gutsy young women, just graduated from an exclusive college in Westchester. Instead of thinking about marriage, they set out on an adventure to the Middle East, thanks to the inspiration they got from The Alexandria Quartet by Lawrence Durrell. But while dreams can be fascinating, reality can be something quite different, and these two are about to discover it as they navigate a new and unfriendly terrain, find themselves wanting the same man, finding their lives caught up in the political whirlwind of the region, and fleeing for safety in the desert. Can their friendship ever remain the same after the challenges they face?

Told in a hypnotic, evocative tone, Dreaming of Oranges: An Unreliable Memoir is a rollicking ride for fans of adventure, a story that is so beautifully told and enriched by the finesse of humor that permeates the narrative. The witticism is also exceptional. The pathos is strong, the plot fascinating, and the characters so real that no one would doubt this is a true story. I enjoyed the prose and the way the author captures elements of the setting — the strong images, the smells, the wonderful sights and the myriad sensations that connect characters to places. Here is an example of such beauty: "The scent of lemons, the trembling hand on my skin, the smoke of kebobs in the souk, a muezzin's cry, the clutch of dust and sand at my throat …" Marcelline Thomson will seduce you with her unique storytelling skill and her ability to allow her characters to speak straight to the hearts of readers. Deeply moving and hugely entertaining.