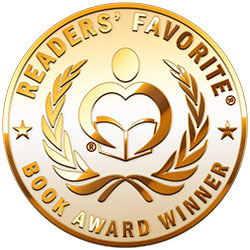 Reviewed by Liz Konkel for Readers' Favorite
Druid Enforcer by M.D. Massey is the sixth book in the Colin McCool Paranormal Suspense series. Instead of getting a break after becoming druid justiciar, Colin gets a phone call from Kenny begging for his help to find his best friend Derp. The two teenagers were investigating a string of disappearances when Derp decided to go on his own and wasn't seen again. To add to his busy schedule, Colin is trying to deal with his dead ex, who suddenly isn't so dead and is residing in a grove in his backyard as a magical dryad. Not to mention his talent for stumbling into the path of the fae who don't particularly want his involvement. Then if he can manage to salvage his relationship with his girlfriend, he'll consider it a job well done.

Colin is a snarky druid who uses humor like a weapon even when he's dealing with dangerous were-spiders, ghosts, evil ravens, and other supernatural beings. The action is non-stop as Colin dives into the case and lands in a mystery full of twists, leading him into one trouble after the other. He's quick to verbally spar with every character he encounters in quick banter which provides a majority of the humor throughout the story. Colin has witty dialogue which often includes dropping pop culture references such as the fun use of 'sufferin' succotash'. Even the sinister and evil characters have humor in their dialogue, especially when fighting and bantering with Colin. Every relationship he has is complicated, whether it's his romantic entanglements or his friendship with Kenny. His relationship with Kenny is an interesting one as he's on the brink of being a mentor to the teenager by attempting to keep him out of trouble, offering advice, and promising to train him one day.

His personal life takes a hit as his back from the dead ex is living in his backyard. She has the same allure as the woman he once loved but her personality has warped to where he's not sure if it's really her, adding just enough complication for Colin to feel conflicted. He's especially conflicted when it comes to his relationship with Bells who, by all accounts, seems like the perfect love interest. She's a fierce woman with a fiery and opinionated personality, often arriving to save the day. His dead ex makes their relationship hit a snag while also giving his life a touch of romantic comedy. M.D. Massey offers bantering humor and an action-packed adventure reminiscent of Jim Butcher's The Dresden Files. Druid Enforcer is a wonderful read with a snarky hero, quirky characters, bizarre creatures, and dangerous situations.