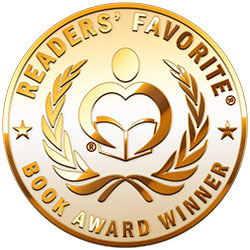 Reviewed by Liz Konkel for Readers' Favorite
Eldritch Sparks by Whitney Hill is the second book in the Shadow of the Otherside series. Arden has a lot on her plate but she's managed to find herself at home in the Otherside. Her relationship with Roman has become stronger but how they feel about each other may not be enough. The presence of his brother causes friction and when Roman gets an opportunity for justice, it could cost them their relationship. Her job as a private investigator takes her on the search for missing bodies which leads her to discover a Lich working in their area to bring forth zombies and cause some chaos. She has a choice to make when the Lich offers her a deal that could provide her with exactly what she wants but accepting would mean betraying those that trust her.

The story focuses on various elements that are woven together to create Arden's journey. It blends her quest for power, her relationship with Roman, and the chaos of this world. She works to balance her role as a PI, her Otherside responsibilities, and finding time to fit in a date night. Arden's journey is rooted in her desire to stand on her own, away from others such as the gods that tell her what to do. She's witty, brazen, headstrong, and funny which makes her relatable and roots the story in her journey of power. The relationship with Roman has deepened since the first book and she's found herself trusting him on a deeper level, even allowing him into her most sacred place. The deeper their bond becomes the more they stand to lose, which explores the theme of love versus justice while exploring the question of whether love can conquer all. This sets the stage for upcoming obstacles that will lend complications to their relationship and push them to decide if their relationship is stronger than the desire for justice.

Whitney Hill blends action and magic with an urban fantasy that derives these elements from rich mythology. Magic, creatures, gods, and more make up the Otherside, bringing the story to life through vivid details and drawing you into Arden's world. The story has mystery and suspense through the search for a Lich that's raising zombies and provides a significant element to Arden's journey. The world that Hill has created in Eldritch Sparks is beautifully brought to life with a tone that pairs well with the strength of a brilliant and powerful heroine.