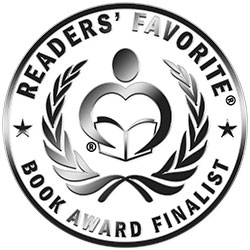 Reviewed by Rosie Malezer for Readers' Favorite
Elphie and Dad Go On an Epic Adventure by Hagit R. Oron and Or Oron details the story of Elphie the Elephant and his father, who offers to make Elphie an extra special chocolate milk, only to discover that there is no milk in the fridge. Initially, Elphie doesn't want to go to the store with his father because it is such a boring thing to do, until Elphie's father points out that anything can become an adventure, if only you use your imagination. Elphie tucks away his sword, dons his cape, and is ready to have an epic adventure with his father. On the way to the store, Elphie slays clouds shaped like monsters, chases a lizard which is trying to catch flies, and then climbs a wall. With each adventure, Elphie's father warns him to be careful or he will hurt himself. When the cell phone rings and engages his dad, Elphie becomes bored and wishes he'd never gone to the store. He then spots a friend across the road and runs out to greet him, running right into the path of an oncoming car... What will happen to Elphie?

Both the graphics and the story were wonderfully done. Hagit R. Oron and Or Oron have written a book which not only details the principle of "look before you leap," but also shows how imaginative children can be. Elphie's facial expressions emoted perfectly what he was thinking and feeling during the entire journey, whether it was boredom, excitement, or fear. Elphie and Dad Go On an Epic Adventure would be a wonderful book to read at bedtime for smaller children, teaching them about road danger, adventure, and using your imagination to have fun.