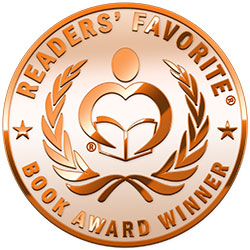 Reviewed by Jessyca Garcia for Readers' Favorite
I was excited to read Elsie's Story: Chasing a Family Mystery by Doris Green. The story is about Doris's Aunt Elsie who died unexpectedly. There were always questions surrounding her death. It was not until adulthood that Doris was able to investigate it. This story is about what Doris discovers about her family and what she thinks happened.

I chose to read Elsie's Story because I have recently gotten into genealogy after discovering I am a secret child of my birth father. I was delighted that Doris has a Green side in her family. My stepdad was also a Green. I loved the pictures that Doris scattered throughout the book. It was nice to put a face to a name. However, I was expecting more answers surrounding Elsie's death. I was not completely satisfied with the result. Having it occur so long ago, I guess no one will ever know the complete truth. Doris did explain, sometimes overly, how she came to find answers to the past. She provides a lot of information on how and where to start looking for past generations.

Overall, I am glad to have read this book. I am happy that I seem to be doing similar things as Doris in researching my own family. I am glad that she did tell people about past census records being incorrect. I too have found numerous errors in them. I recommend reading this book if you are just starting out in researching your family. Just remember that the past may be more wild than the present.