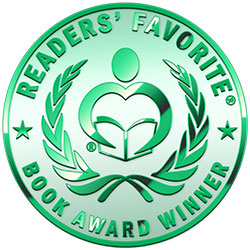 Reviewed by Anne Boling for Readers' Favorite
The setting is historic King William Artistic District, in San Antonio, Texas along the scenic San Antonio River.

School bullies stole Solis Burkes innocence when she was a young girl. The incident continues to haunt her for years. After the death of her mother she lives with her grandparents. They do not realize she is extremely active sexually. During college the beautiful young woman has numerous sexual partners. Eventually she came to realize that she was allowing others to use her body. She determines to change her life. Like most young women she dreams for a tall, dark and handsome man to sweep her off her feet. She finds him in Nacio, the vampire. Oddly he knows things about her that she has never shared with anyone. For 257 years he has been working toward his destiny. He has protected her ever since the crucial day she was raped and he will continue to protect her. Nacio has many talents, including, teleportation and the ability to know what Solis is thinking and feeling.

Eventually solis learns that the evil Priestess Auldicia (an evil vampire) is determined to destroy Solis. Solis' great grandmother had magical power which she used for good. She fought against the evil Priestess. Solis has her own powers she has yet come to recognize.

The boys that raped Solis when she was in the sixth grade are also connected to Auldicia. All of Solis loved ones are in grave danger. She must find within herself the power to fight back.

Embellish is a sexy paranormal romance. The pace is fast. The plot will keep you on the edge of your seat. This book is unique in the current long list of vampire novels. The dialogue in this book is superb. Sloan added plenty of plot twists to keep the readers guessing. Solis is a fascinating character. She is witty and courageous. Readers watch as she matures into a self confident young woman. Embellish is the first book in a new series.