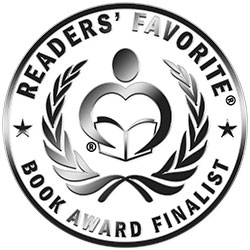 Reviewed by Ruffina Oserio for Readers' Favorite
As the subtitle suggests, Embracing the Abyss by John Smith is a true story of unknowingly becoming part of a fraud scandal, receiving a presidential pardon, and being surprised by a spiritual awakening. The memoir begins three days before the protagonist's appearance in federal court before the US District Judge Robert Maloney for sentencing. He is charged with fraud for his involvement as a high-ranking Vernon Savings and Loan Officer. This is a story of how a brilliant man with unusual skills in accounting unwittingly contributed to fraud and got jailed for a crime in which he should have been pleading as a victim. It will take the FBI fifteen years to come out and tell him that he shouldn't have been sentenced in the first place. But can the damage be reversed?

Meanwhile, a spiritual journey has already started happening in the protagonist's soul, a journey that has brought him to grips with the abyss, the part of him he's never wanted to see and touch. Read this story to discover how to see the light in the starkest night of the soul. While Embracing the Abyss is a powerful warning to people who can easily find themselves in tight situations with the law without actually meaning to break any, it is also a gritty journey of a man to his very center, a tale of true freedom and how it's won. The author writes with clarity, allowing readers great insights into one of the loan scandals in the US, while sharing what it means to live in a federal prison. John Smith's story is both informative and inspiring, a warning to readers and an endearing tale of spiritual awakening, featuring an appendix of his appeal for a presidential pardon.