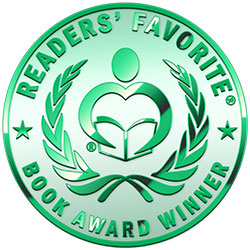 Reviewed by Bil Howard for Readers' Favorite
Finding the balance of peace and harmony in one's soul is difficult enough when a beautiful woman is involved, but nearly impossible when she has a deadly secret. When Pandey first runs into Sally, in Entangled by Clive Ash, it is a "chance" meeting in which he is rescuing her on the sharp ridge of a mountain peak. She is very thankful and leaves a piece of paper with her number on it. Although he doesn't believe for a second that anything will come of their meeting, he promptly loses her number and is certain that he will never hear from her again. She shows up on his doorstep one day, however, and asks him to help her stop the noises in her head. Unable to avoid carrying out her wishes partly because of his curiosity, but partly because he is absolutely smitten with her, he starts off on a journey. This turns him in every direction, plunging him into the clandestine world of megatons and Russian brain research that could get him killed. As Pandey's own doomsday clock winds down, he must use every ounce of his skill to survive and, in the process, save Sally and get rid of the noises in her head.

This book took me by storm and held my attention throughout. Clive Ash has done a masterful job of creating a profound intrigue that won't allow the reader to put the book down. The real live characters will keep your heart and mind attached and your pulse racing right along with them. This is a fascinating story which is certain to thrill anyone who picks it up. Realistic, suspenseful and entangling, Entangled is a must-read for anyone who loves intense action and intrigue with a touch of romance on the side.