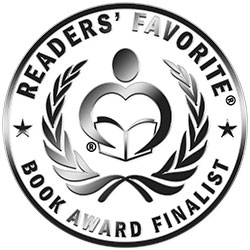 Reviewed by Rabia Tanveer for Readers' Favorite
Entrancement: The Consciousness of Dreaming, Music and the World by Ruth Finnegan is a book that explores dreams and many other forms of consciousness, and how these interact with our dreams. In this diverse and amazingly well-crafted book, Ruth Finnegan is talking about states of consciousness, what they are, how they work and how they affect our bodies, minds and our conscious and unconscious selves. Her study of shared consciousness, death and dreams kept me riveted, not just because of how well-thought out her study was, but because it is so very easy to understand.

This is largely because Ruth Finnegan wrote it to be understood and appreciated rather than to impress someone. Just by reading this book, you can tell that it was written so that people can gain knowledge about dreams and consciousness and understand. I really appreciated the fact that Finnegan didn't just talk about this, but she took the time to research and delve into more modern research and areas of study, including neuroscience, literature, music and psychology.

Her words are simple yet powerful; they click with you. You don't have to read every line twice to be able to understand what she means. This book will be a great help for the student who needs some reference material. And since Ruth Finnegan covers plenty of subjects, this book will become a massive aid in getting their theories right. I had no idea dreams could interfere with and affect our consciousness so much. This is really very interesting and I absolutely love Ruth Finnegan's writing. Finnegan is one of those diverse writers who can write absolutely everything and anything and make it interesting for her readers.