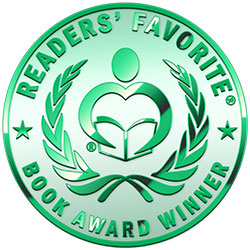 Reviewed by Liz Konkel for Readers' Favorite
Esoteric Christianity Made Simple by Con Trong Bui is an ideal spiritual guide for those seeking a deeper understanding of the Scriptures. This book explores esoteric Christianity with an in-depth look at verses and questions about the Bible while aiming at those that have an open mind and are seeking a deeper understanding. Esoteric Christianity Made Simple offers an in-depth breakdown of the first few chapters of Genesis. Various concepts are approached with Bui spending quality time on the resurrection, the body of Jesus, our spiritual and physical bodies, macrocosm and microcosm, and the symbolic synonyms of replenish and heal. Bui will push the boundaries of how you understand spirituality and take you on a journey to discovering your own faith.

This book is well-organized and uses language that makes it easy to understand. This guide is perfect to spark conversation and acts as a personal study. Bui delves deep into various themes and concepts found within Christianity to help you find a stronger meaning of the Scriptures. Verses are broken down with questions and offer explanations with concepts explored throughout and viewed through examples found within various books of the Bible. Another primary concept of Esoteric Christianity Made Simple is the body of Jesus Christ which Bui explores by explaining His physical body and the spirit. Concepts explored are aimed at those who have an open mind to ask questions and who are receptive to deeper interpretations. Esoteric Christianity Made Simple is an ideal study guide perfect for those seeking spiritual guidance and are new to discovering their faith.